BOMBER MEMORIAL

JO ANN "JO" WRIGHT EVANS ~ Class of 1960
July 2, 1942 - February 17, 2004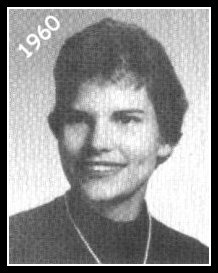 ~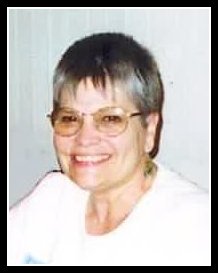 Jo, 61, died February 17, 2009, with her husband, daughter and son by her side.

Jo was preceded in death by her stillborn, Baby Boy, and brother, Bobby.

She is survived by her father, Wakefield 'Wakie' Wright; mother, Helen 'Mitzie' Wright; husband, Willie Evans; daughter, Michele; son, Michael (Cathryn). A celebration of her life was held February 20, 2004, Richland Lutheran Church.

In lieu of flowers, please make a donation to Tri-Cities Chaplaincy Hospice.

Jo was born in Sylacauga, AL, to Wakie and Mitzie Wright, on July 2, 1942. The three moved to Richland in 1944 with the Manhattan project, completing the family with Bobby, in 1949.

Jo graduated from Columbia High School in 1960 and from WSU (B.A. History)in 1965. After college, she and her brother Bobby joined friends in Sausalito, CA, where she worked as a bartender and waitress at the prestigious Ondine and looked after Bobby, who set out to assure that her time there was never dull. After three years in California, she returned to Richland for a brief visit with her family, and never left. For the next several years, she worked as a bartender and waitress at various places in the Tri-Cities and continued to look after Bobby.

In 1972, she survived liver cancer and married Willie. (The doctors had given her a 1 percent chance of surviving the cancer, and friends and family were even less optimistic about the marriage.) Fortunately, Jo and her marriage to Willie, survived 32 more years. They loved each other to the end.

Jo was born to be a mother, always ready with a helping hand and sound, practical advice for those in need, as innumerable coworkers, employees, family members, and complete strangers can attest to.

Some words and phases taken from cards and letters she received in the last few months include "always there for me", "inspiration", "eternally grateful", "some people are put on earth to teach", "you changed lives, and for the better", "smiles, laughter and fun", and even "you are my hero". We could not have said it better.

Jo officially became a mother with the birth of Michele in 1974, a stillborn Baby Boy in 1975, and Michael in 1977. Michele and Mike consider themselves incredibly blessed to have had such a wonderful friend and guide as their mom. People were always struck by Jo's intelligence, talents and creativity. At age 7, she qualified to be a member of Mensa.

In the late 1970s and early 1980s, while at home with her young children, she painted many oils on canvass, a common theme of which reflected her deep appreciation for the Northwest's natural beauty.

Most recently Jo and Willie owned and operated the Towne Crier Restaurant and Bar in Richland, building it into a favorite place for people of all ages to meet.

Jo's approach to one of her paintings in particular reflected her approach to life. On her canvas, a photograph of a defeated, demoralized Indian chief, evolved into a proud, self sufficient being.

People often asked about that painting, and she remarked that it was her most difficult project. She was surprised how hard it was to transform his frown into a smile. Many of us have also learned to smile, thanks to our time with her.

Express your thoughts and memories in the online guest book at www.einansfuneralhome.com under the obituary section. Published in the Tri-City Herald on 2/19/2004.