BOMBER MEMORIAL

S. BRENT JOYCE ~ Class of 1963
July 24, 1944 - February 20, 2004


~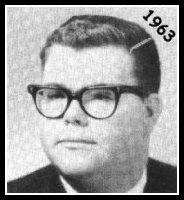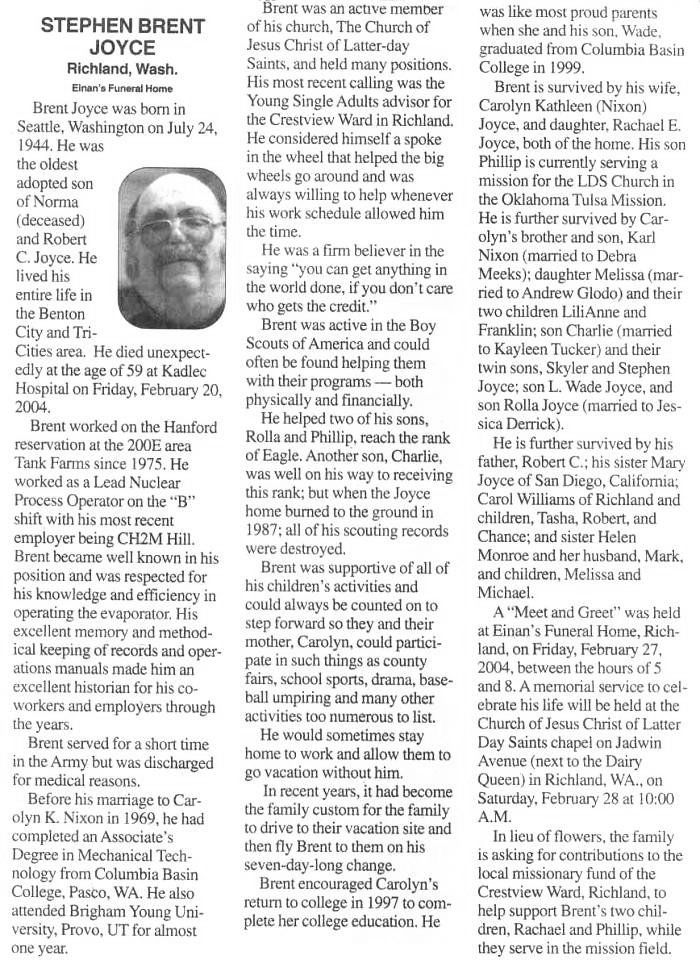 This story was published Monday, February 23rd, 2004

S. Brent Joyce, 59, of Richland, died Friday at Kadlec Medical Center in Richland.

He had lived in the Tri-Cities all his life and worked at the Hanford Nuclear Reservation as the lead nuclear process operator.

Einan's Funeral Home , Richland, is in charge of arrangements.

An Open House will be held at Einan's on Friday, 2/27/04 from 5:00-8:00pm to accomodate his friends and family. Brent's wife thought this would work for people on shift.

There will also be formal services on Saturday, 2/28/04, at 10:00am at the LDS Church on Jadwin (next to Dairy Queen/across from the Uptown Shopping Center).