BRONC MEMORIAL

ROBERT JAMES HANSEN ~ Class of 1942
August 8, 1923 - December, 2005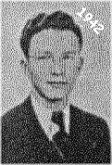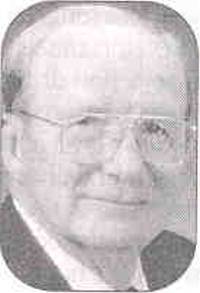 Bob was born to Elmer and Carrie Hansen on August 8, 1923 in Sand Creek, Montana. While he was a
little boy the family moved to Creston, WA. In 1928 the family moved to Richland to farm.

He met Edith Weidle ('42) before entering the 1st grade and shared 12 years of school with her. They
graduated in 1942. Later they were married for 58 wonderful years.

Bob served in the Army in the Philippines and in Japan until November of 1946.

In August of 1947 he was employed by G.E. Hanford and worked for several contractors until his
retirement in 1988.

Bob designed and built their modern family home and farm where the family lived for 50 years.

Bob was a leader in the Twin Bridge 4H Club for 15 years. He helped organize the first Little
League baseball teams in West Richland in the early sixties. He enjoyed trap shooting and bowling
with the West Richland team. He enjoyed hunting, family camping and fishing. He loved playing
cards at the West Richland Senior Center.

Bob was preceded in death by an infant daughter, Arleen, and by two brothers, Vernal and Bert Carman.

Bob is survived by his loving wife Edith; their children Lyle Hansen of West Richland; Ralph
Hansen and his wife Laurie of New Berlin, Wisconsin; Marilyn James and her husband Rich of Port
Angeles, WA; Katherine Andrews and her husband Clyde of Juneau, AK; grandchildren Laurel and Gabe
Hansen; Luke and Ben James; Nick and Keith Andrews; sister Shirley Howard of Concho, AZ.

In lieu of flowers, the family requests donations be made to Good News Media, Richland Lutheran
Church, or to International Essential Tremor Foundation, PO Box 14005, Lenexa, KS 66285-4005.

Viewing will be Thursday, December 8, 2005 from 5:00-8:00 p.m. and Friday the 9th from 8:00 a.m.
to noon, at Einan's Funeral Home, Richland. A graveside service will be held at Resthaven Cemetery
on Friday, December 9, 2005 at 1:00 p.m., with a memorial service to follow at Richland Lutheran
Church at 2:00 p.m.

Published in the Tri-City Herald on 12/6/2005.