BOMBER MEMORIAL

DUANE OWEN ALLRED ~ Class of 1956
February 4, 1938 - August 18, 2005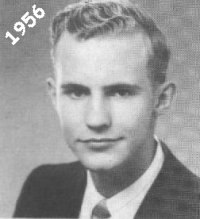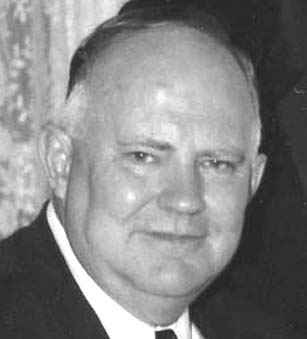 Duane Owen Allred, age 67, of American Fork, UT died peacefully at his home August 18, 2005. He
was born February 4, 1938 in Salt Lake City, UT to Owen Child and Lavon Biddinger Allred.

He married Cloverne King, August 19, 1960 in the Salt Lake LDS Temple. Duane graduated from
Brigham Young University in physics. He worked for the Navy and civil nuclear facilities as a
nuclear engineer. He was a teacher and Dean at the Heald Technical College in California. 

He is a member of the Church of Jesus Christ of Latter-day Saints and was a worker at the Mt.
Timpanogos Temple. He loved scouting and had served as a scoutmaster and explorer leader. He
served as a Seventy, a stake missionary, and stake mission president.

Duane was an accomplished pianist and loved music. He enjoyed electronics, camping, hiking,
shooting, and practical jokes.

Survived by his wife, Cloverne of American Fork; three sons and three daughters, Mark (Kellie),
Concord, CA; Michael (Theresa), Lehi; Robert (Stephanie), American Fork; Tamara (Jeff) Heath,
McKinney, TX; Catherine (William) Duncan, Lehi; Debra Allred, West Jordan; 23 grandchildren;
one great-grandchild; two brothers and two sisters, David (Carol) Allred ('64), Issaquah, WA;
Douglas (Loretta) Allred ('68), Atherton, CA; Donna (James) Beecroft ('53), Kennewick, WA; and
Dianne (Dale) Welton ('60), Gig Harbor, WA.

Funeral services will be held Tuesday, August 23, 2005 at 1:00 p.m. in the American Fork Sunset
Hills 2nd Ward Chapel at 939 N. 540 W. Interment will be in the Lehi City Cemetery. Funeral
directors, Wing Mortuary, Lehi.

Published in the Deseret News on 8/21/2005.