BOMBER MEMORIAL

WILLIAM JOHN "BILL" HENRY ~ Class of 1963
August 6, 1944 - April 3, 2011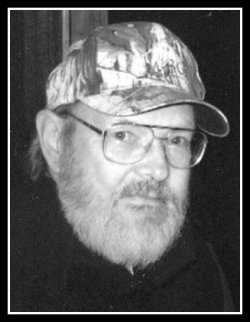 Bill, 66, will be sorely missed by family and friends. He joined his Lord and Savior Sunday, April 3, 2011, after a lengthy and courageous battle with cancer.

He was born on August 6, 1944, in Yakima, the son of John W. and Alice Trainor Henry.

Bill attended schools in Richland and graduated from Columbia High School in 1963. He was the bass player for the Northwest rock band Cold Duck. He also played for a Midwest show band before moving to Kalispell, MT.

Bill owned and operated The Image Maker Photography studio until his retirement in 2006. He was active in the music ministry of his church and was bass player for the contemporary Christian bands, Right Side Up and Written in Stone.

As he enters Heaven's gates, he will be greeted by his maternal grandparents, William "Mike" and Ester Trainor; his parents, John and Alice Henry; his aunt, Louise Trainor Dowell; his sister, Jeanne; his parents in-law, Wells "Mike" and Esther Gordon; his brother-in-law, Frank Hout; and several nieces and nephews.

Bill is survived by the love of his life and best friend - his wife, Marion Gordon Henry ('61); brothers, Gary Henry ('60), and his wife Suzanne, and Dan Henry ('68), and his wife Joy, all of Kalispell; sister Sharon Henry Eckert ('64), brother Bob Henry, and sisters-in-law, Dorothy Hout, and Jannette and her husband Don Precechtel ('60), all of Richland, and Charlene Gordon Helle ('64) and her husband Mike Helle of Sacramento, CA; and many greatly loved nieces and nephews from both sides of the family.

Johnson-Gloschat Funeral Home is caring for Bill's family.