BOMBER MEMORIAL

OLIN JACKSON "JACK" GODWIN ~ Class of 1952
July 22, 1934 - August 11, 2014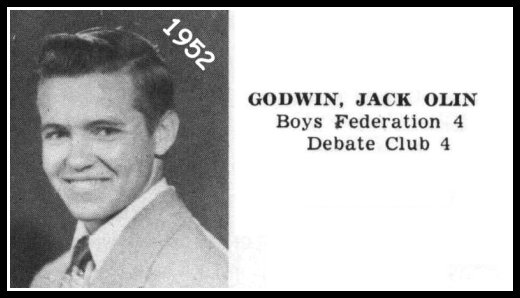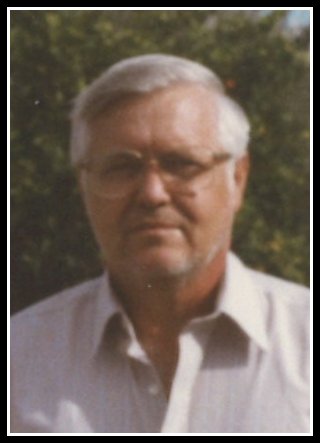 Jack, 80, of Sequim, WA passed away peacefully on August 11, 2014, at Bremerton Hospice. He was born July 22, 1934, in Princeton, TX to Olin Benton and Mary Henritta Godwin.

Jack married the love of his life Sharron Hindman on September 6, 1958. Immediately after marrying they moved to Chicago where Jack attended Devry Institute majoring in electrical engineering. After graduating their first job was in San Diego, CA where Jack worked on missile defense systems. The majority of his working career was in the power industry performing plant startup and operating services.

Jack and Sharron were the all American couple outside of work; when you saw one of them the other was there. After retirement Jack and Sharron moved to Sequim, WA where they enjoyed boating, camping and fishing for salmon and halibut together. Jack always enjoyed helping other people in the community.

Jack was preceded in death by his wife Sharron Hindman Godwin, his son, Steve Godwin, and his parents, Olin Benton Godwin and Mary Henritta Godwin.

Jack is survived by his son, Michael (Mary) Godwin, granddaughter Makayla, his brother, Bob ('65) (Lilia) and brother-in-law, Lanny ('61) (Linda ('66)) Hindman.

Graveside service was held Friday, August 15, 2014 at Sunset Gardens, 915 Bypass Highway, Richland.

Express your thoughts and memories in the online guest book at Einan's Funeral Home.