BOMBER MEMORIAL

WILBUR K. "BILL" / "SONNY" YALE ~ Class of 1948
October 3, 1930 ó June 29, 2015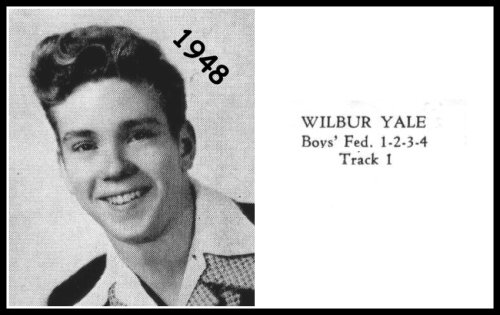 ~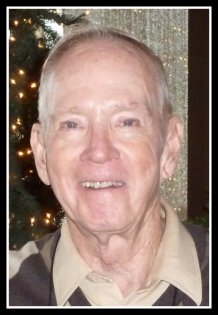 Bill was born October 3, 1930, in Polo, Missouri to Colin and Irene Yale. He passed away on June 29, 2015.

In his early years Billís family, which finally totaled seven siblings, parents and numerous dogs, lived a nomadic life. His first eight years of schooling were spent in seven cities and schools. His father was an entrepreneur in his early career, but finally utilized his civil engineer degree and joined the Corps of Engineers, working at Kankakee and Wasbash Ordinance Works before transferring to the Richland office, reporting to his former boss Lt. Col. H.R. Kadlec... this ended the nomadic life for the family.

Bill attended the first four-year class of Richland's new Columbia High School. During that time the school mascot went from the Broncs (1939 to 1944) to the Beavers (1944-1945 school year). "Our" atomic bomb was dropped on Nagasaki on 8/9/45 and ended World War II on 8/14/45 when Japan surrendered. Two months after "our" bomb ended WWII, the high school students voted to change the mascot to the Bombers on 10/12/45.

Bill worked at the Hanford Project for twenty years, mainly in the quality control areas. He then transferred to Exxon Nuclear for his Johnson twenty years of employment, working his way up to Senior Quality Assurance Engineer in later years. Exxon Nuclear, now Areva Nuclear, provides nuclear fuel to numerous commercial nuclear power reactors in the U.S.

When men played fast pitch softball, Bill was a journeyman pitcher for many years in the late 1940s and early 1950s. The Tri-Cities was among the elite of the softball leagues in the nation at that time. As there was no TV or organized little league baseball during this period, several hundred people attended these games each night Ė the only entertainment in town!

Bill and his deceased wife Jo had fond memories of their many golfing trips to Hawaii, all across the U.S., Western Canada and Mexico, with their good friends the Wallgrens.

He was an active member of the Kennewick First Presbyterian Church and served as a Stephen Minister for several years.

Bill is preceded in death by his wife Jo; his parents; older brothers, Carl and Andy; sisters, Doris ('46) Casillas and Ann ('51) Dawson; and stepson Billy Bob Estell.

He is survived by his brothers: Bob ('47), Jack ('51), and Don ('56)(Maria); his children: John, Keith (Lise), Linda (Sandy) Dewall, Cheryl, Patt, and Marla; stepdaughters, Share (Dennis) Reeser and Jodie Robinson; and grandchildren: Laura, Nathan, Cameron, David, Tyler, Krysta, and Jamie plus 13 great-grandchildren.

We feel that Billís legacy was his love, guidance, encouragement and care of a very large family.

In lieu of flowers, the family would appreciate your contribution to your choice of the following services: Kennewick First Presbyterian Church, Tri-Cities Hospice, Kadlec Hematology and Oncology Clinic.

A private family burial was held at Sunset Gardens in Richland.

Memorial Service was held August 15, 2015, at Crossview Communities in Kennewick.

Express your thoughts and memories in the online Guest Book.