BOMBER MEMORIAL

DAVID TAMPIEN ~ Class of 1958
March 22, 1940 - February 15, 2015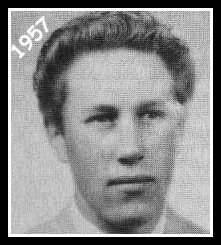 ~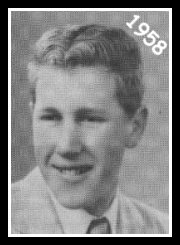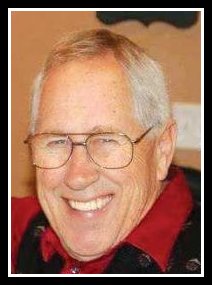 David passed away in his home from pancreatic cancer on February 16, 2015. He was born on March 22, 1940, in Seattle to George and Beth Tampien. They later moved to Richland. George was an electrician who had worked on the Grand Coulee Dam project and Beth was a homemaker and columnist for the Tri-City Herald. David had a sister, Anne, who was older by two years, and a younger brother, Paul. David attended Richland's Columbia High School, the "Home of the Bombers," in Richland from which he graduated in 1958. Upon graduation he enlisted in the Air Force as a radar technician and served a four-year term. While in the service his first wife, Madeline, gave birth to two children, Russell and Lisa. After the service David pursued many different interests from farming to electronics. In the '70s he began to work for Motorola in the booming field of communications. As a sales rep for Motorola he was given the opportunity to travel throughout the entire Northwest, eventually settling in Moses Lake in 1976.

It was in Moses Lake that later he began working for The Columbia Basin Herald. He worked there for more than 20 years becoming a District Manager in Circulation until 2014 when he decided to retire. David was civic minded participating in numerous events and activities to support equal rights and family values. He especially enjoyed working and serving in his church. David never met a stranger that he didn't befriend, and he went out of his way to make sure that people felt welcomed and loved. He saw each individual as God saw them: special, unique, loved and created for a purpose, and he wanted them to feel that way after their encounter with him. He will best be remembered for his servant heart and his infectious smile. He will be dearly missed. His family and friends take comfort in the knowledge that he is home and at peace with his Savior, the Lord Jesus Christ.

Preceded in death by parents and sister, Ann.

David is survived by his wife and best friend, Cynthia, of 16 years; their three daughters and sons-in-law Lisa and Norm Lancaster, Mandy and Brett Nelson, Wendy and Shane Presley; and their son and daughter-in-law Russell and Brenda Tampien. Also, his 28 grandchildren and 18 great grandchildren; his brother and sister-in-law, Paul and Sally Tampien; his cousin, Edward Leckenby and his wife, Susan; and their two sons, Steven and his wife, Nita John and his wife, Marsha. Additionally there are cousins on his father's side and his sister-in-law, Paula Heath and her husband, Jim.

A memorial to celebrate the life of David Tampien will be held at The Church in Moses Lake located at 6378 Arnold Dr NE on Feb. 28th at 2:00 pm. All are welcome.