BOMBER MEMORIAL

JERALD DEAN "JERRY" KOEPP ~ Class of 1967
May 7, 1949 - December 2, 2015


~~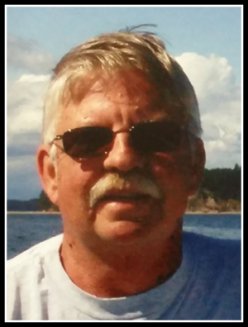 Jerry passed away peacefully during his usual nap time Wednesday, December 2, 2015, while at home with his adoring dog. He was a native son of Richland born May 7, 1949.

Jerry was an exceptional husband, father, and son. Always dedicated to family, he always put others before himself. He struggled with his health most of his life but his spirit remained strong and bright till the very end. He surrounded himself with only the best of people and brought out the best in others. His love flowed freely and that love of life and of others fueled his passion for life through all his health struggles. Nothing could defeat him, his spirit, or his faith in love, family, and friends.

He was gifted with his hands, his heart, and a mechanical knowledge second to none.

Jerry is known for so many achievements, though always a quiet man never seeking credit. All who knew him think of his love of hunting, fishing, and all things outdoors. He always found the source of his faith in his favorite hunting spots and shared the power of that spirituality with others.

Medically retired from the City of Richland in 1980, he was a born craftsman, teacher, and outdoorsman. He was a natural father to all and a committed son to his beloved mother.

He was the proud son of the late Earl Koepp. Both were stewards of virtue, nature, craftsmanship, and brought generations of respect and honor to themselves and to the family name. A man of the ages, a father, husband, son, and friend who can never be replaced or reproduced. His unyielding spirit will be carried by all who knew, loved, and respected him.

Jerry is preceded in death by his father Earl Koepp, his brother, Justin ('58), and his aunt Dorothy Jerrison.

Jerry is survived by his mother, Verna; beloved wife and soul mate, Loretta, who was constantly at his side; son, Jerad (Melissa); his furry companion, "Sprint"; two daughters and their families; and the greatest collection of family friends to ever come together.

A funeral service was held Tuesday, December 8, 2015, at Events at Sunset in Richland. Jerry was laid to rest at Sunset Gardens following the service.

Express your thoughts and memories in the online Guest Book.