BOMBER MEMORIAL

BETTY LOU ELLEN GIER HARTCORN ~ Class of 1948
June 10, 1922 - June 17, 2016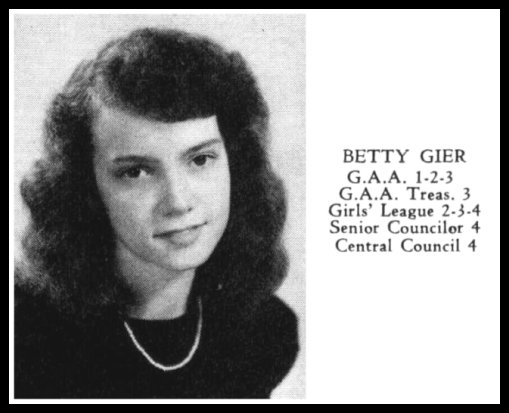 ~~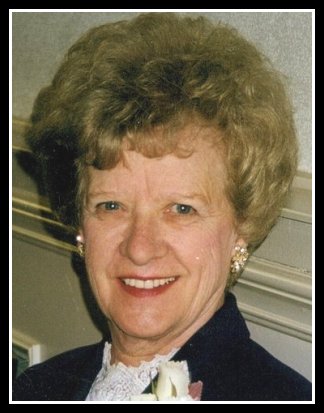 Betty Gier Hartcorn used to say "I'm a little lady built for speed." Her life was always on the go. Betty died on June 17, 2016, at the age of 94.

Betty was born at home in Donaldson, Minnesota, on July 10, 1922. She grew up in Conrad, Iowa before moving to Richland in 1945. She had wanted to be a nurse but was told she was too small so she went to Business College. With her first pay check she bought luggage because she dreamed of travel. And that she did. She and her husband Lou traveled to over 36 countries, 16 islands, 49 states, many National Parks and all of Canada.

When she came to Richland with her family she met and married Lou Hartcorn. They were married 56 years until his passing in 2003. During her life she was very involved in Richland Lutheran Church (RLC) serving on multiple church committees and becoming president of the congregation. For 30 years she and six church women went to Gearhart, Oregon, to celebrate with friendship and their faith. She helped start the Good News Media Ministry at RLC and was one of the first to plan and set up Chaplaincy Hospice Care. Betty worked as a secretary at Spalding Elementary School and the district personnel office for 26 years. She was a member of PEO and president of her chapter.

Betty was preceded in death by her husband Lou Hartcorn, parents Irvin and Myrtle Gier, brother Don Gier and son-in-law Ed Graversen ('63) .

Betty is survived by her son Scott (Suzette), granddaughters Tara and Caroline (Beau), her daughter Louise Hartcorn Graversen ('63), grandson Scott (Nancy) and great-granddaughter Madilyn, also her brothers Dale ('48) and Bob Gier (Gloria) and sister-in law Evelyn Gier.

A Memorial Service was held on June 27, 2016, at Richland Lutheran Church.

Memorials may be made to Richland Lutheran Church or Chaplaincy Hospice Care.

Express your thoughts and memories in the online Guest Book.